G24T6L UV GERMICIDAL BULB FOR AMERICAN ULTRAVIOLET, NATURE'S QUARTERS, SUNLIGHT SYSTEMS


G24T6L UV GERMICIDAL bulb replacement. Total UV output: 8.5 watts, 82 microwatts at 1 meter.

American Ultraviolet GML080; Nature's Quarters NQ250, NQ400; Sunlight Systems LP4185.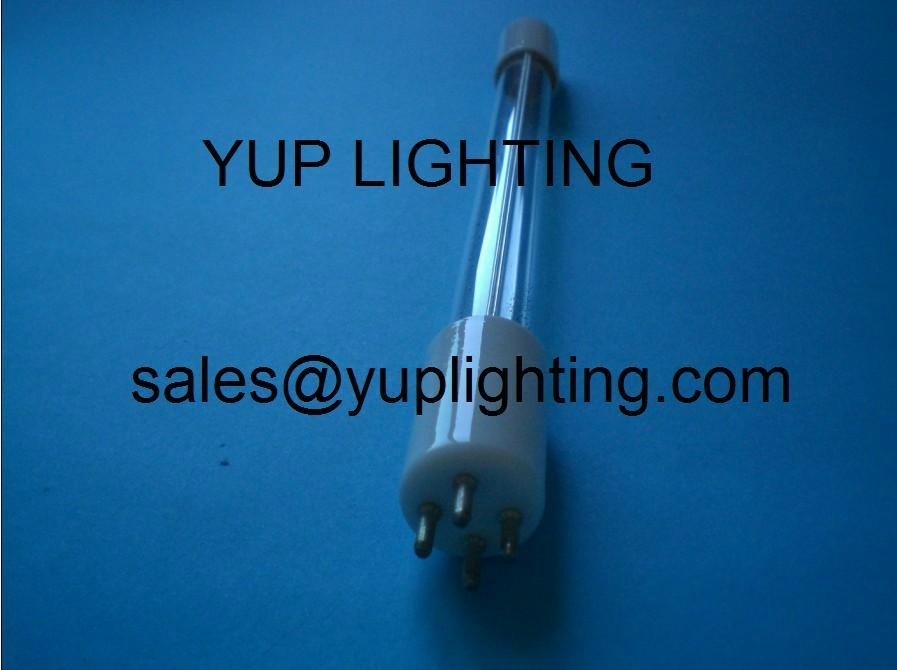 Equivalent UV Germicidal Replacement Lamps GPH450T5L/4 replaces: Ideal Horizons 42005 Master Water HIMSV-10, HIMSV-7, NEPTUNE Water Treatment & Accessories TRI-8, Siemens LP4260 Sunlight LP4260, GPH450T5L/4 The lamp is 22 watts and 450 mm in length, rated effective life 10,000 hrs., change once a year.
YUP LIGHTING GPH450T5VH/4 replaces ATS (Aqua Treatment Service) ATS-4-450, DWS-8V,SE-8V, SL-5, SL-8, SL-8V, Ideal Horizons 41007, CS-25, LBR-12, ME-10, ME-7, MWE-10, RE-12, SS-10, SS-7, SSW-10, SV-10, SV-7, SVE-7, Lancaster Pump 7-6, LBR-12, LUV-10E, LUV-7E, NEPTUNE (Water Treatment & Accessories) 3000, 3010, 3020, 3030, Siemens LP4090, Sunlight LP4090,, GPH450T5VH/4, 22 watts and 450 mm in length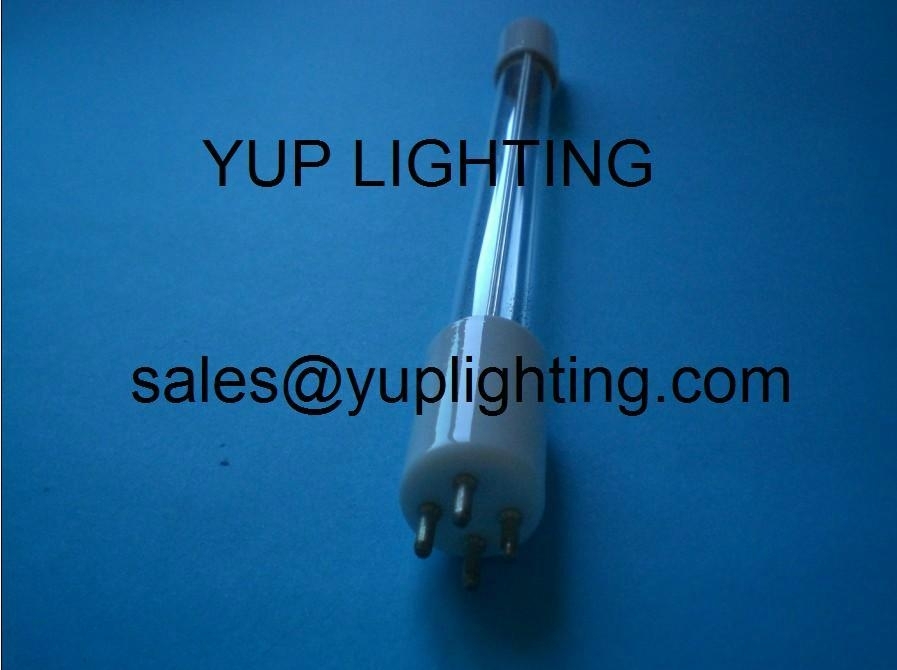 | | |
| --- | --- |
| | Equivalent UV Germicidal Replacement Lamps YUP LIGHTING GPH810T5L/4 replaces: Aqua-Pure Systems APUV-12, UVLB-1X, Biolite BIO12, UVLB-1X, Cuno APUV-12, UVLB-1X, Glasco GS4305L, Ideal Horizons 42012, Master Water HIMSV-20, Neptune (Water Treatment & Accessories) 5000, 5020, 5030, GPH810T5L/4 The lamp is 39 watts, 810 mm in length, rated effective life 10,000 hrs., change once a year. |
Equivalent UV Germicidal Replacement Lamp GPH357T5L/4 replaces: Delta Ultraviolet 70-18316, EA/Pond Master - Model 18 Emperor Aquatics 20018, 18 Watt Smart UV Glasco 1608, 8060, 250, GUS 7 Ideal Horizons 41005, 42003, 4-CUV, 6-CUV, CR-7, IH-4, LBR-6, LBR-8, LBRE-6, LBRE-8 Life Flow 2 GPM Neptune Water Treatment & Accessories 1000, 1010, 1020, 1030, 2000, 2010, 2020, 2030 Siemens LP4105, Sunlight LP4105 Ultra Dynamics 250, 7001-806, 8060 UD, DW7, P3, S6 Water Master WM-6, WM614L/4P The lamp is 17 watts, 357 mm in length and has a single pin on both ends, rated effective life 10,000 hrs., change once a year